Welcome to year 4!
Our teachers are Miss Earp (4LE) and Mr Asquith (4RA.) Our support assistants are Mrs Kauser and Mrs Ali.
Weekly spellings
Below you will find the weekly spelling lists for each week of the term. These can also be found on purple mash where children can practise online! Please make sure your child practises these at home every week. This could be by...
Practising each word using the 'say, cover, write and look' method.

Writing the words using different colours or fonts.

Try giving your child a quiz- how many can they get right? Can they beat their own score?

Using each word in their own sentences.

Could you write your own short story that contains all of the words of the week?

You could put them on post it notes around the house as a constant reminder!
To help support your learning if you are unable to come to school, we would like you to access the online lessons on the Oak National Academy website along with some of the other resources from this page. Oak National Academy lessons are delivered by real teachers and they match what we are teaching in class so you don't miss any valuable learning.
To begin the online lesson, you need to click on the link (the name of the lesson) and it was will take you to the website. You will need: paper, a pen or pencil and your best 'can do' attitude.
The BBC resources will have written explanations, videos and sometimes quizzes. Again you will need paper, a pen or a pencil.
In English, we have been enjoying reading our new book called 'Arthur and the Golden Rope.' We will be developing our writing skills this half term by...
Writing a letter explaining why we deserve to visit Professor Brownstone's family vault - we really hope we get invited!

Creating some exciting descriptions of things in our book.

Exploring the feelings of the different characters in this story.

Researching and presenting information about Iceland.

Planning and writing our own newspaper article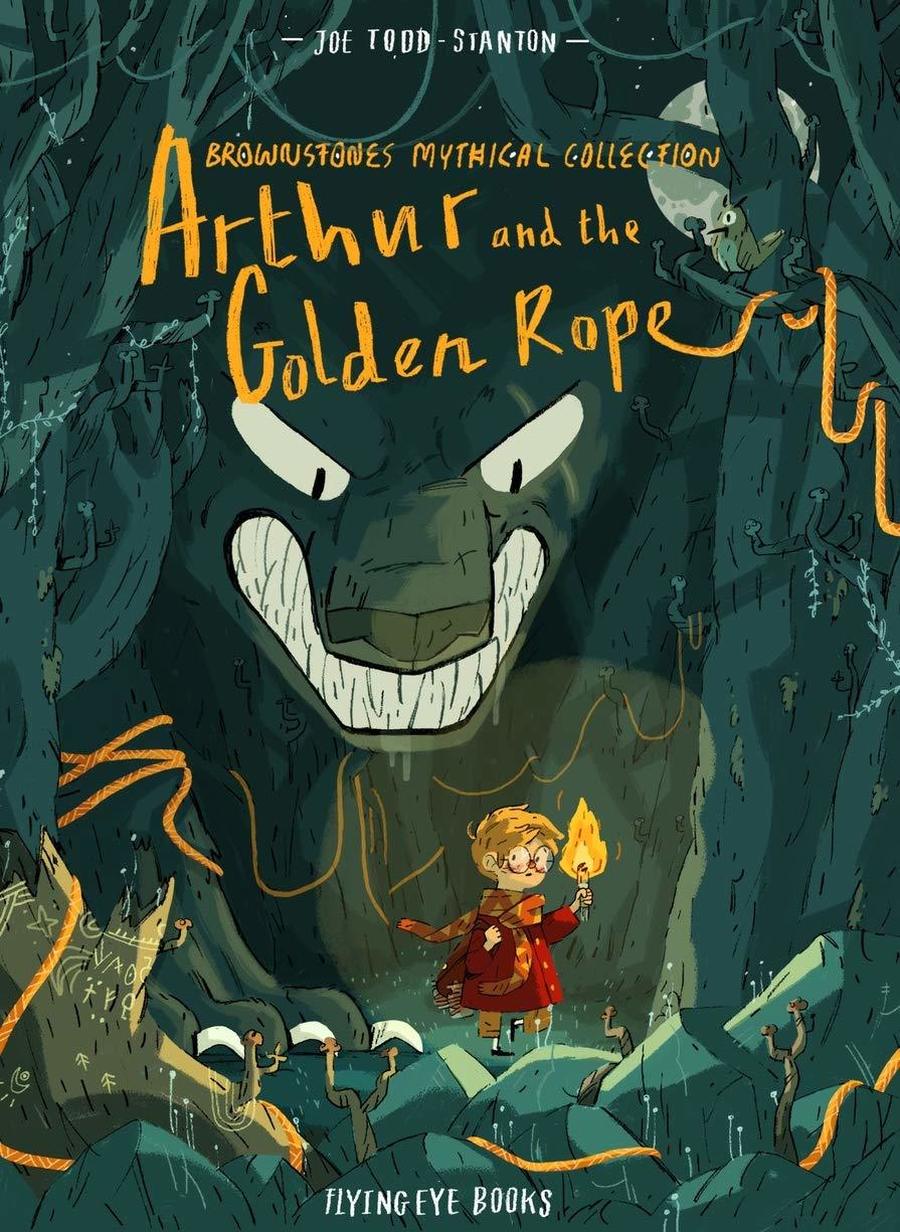 Week 3: starting our book!
Monday 16th November
1. Listen to the audio clip of the start of our story above read by Miss Earp and look at the picture of Arthur.
2. Grab a piece of paper and answer these questions below:
Where does Arthur live?
What does Arthur like to do?
Arthur is very adventurous. Give one example of this.
Look at the page above. Do you think the other people like Arthur? Why or why not?
Use the internet or dictionary to find what peculiar means. Do you think Arthur is peculiar? Explain.
3. Now turn your paper over and draw the outline of a person. On the inside, write at least 5 sentences to describe the feelings of Arthur.
E.g. I think Arthur feels lonely because he has nobody to talk to.
Around the outside, write some exciting descriptions to describe what he looks like.
E.g. Arthur has a green, pointy hat with a fluffy, red feather on top.
Tuesday 17th November
1. Listen to the second audio clip above. Using paper, draw what you imagine is happening. What do you think the wolf looks like?
2. Look at the real picture of the wolf. Does it look the same? Now write your best description of this wolf using what we have learnt about expanded noun phrases this year! There are lessons below that can help you!
WAGOLL start from Miss Earp:
In the distance, Arthur could see a monstrous black, wolf heading straight for his town! This wolf had __________, __________ eyes and.....
Wednesday 18th November
1. Relisten to the story so far. On a piece of paper write down 5 main things that we have learnt so far about Arthur and his town.
2. Think about how the feelings of the people who live in the town have changed over time - answer these on your paper.
How did they feel before the attack living their normal, happy lives?
How did they feel when the wolf came?
How did they feel after the attack when they were all injured and their town was destroyed?
3. On the back of your paper draw 3 boxes. I want you to draw what you think people were doing before, during and after the attack. Write a sentence to describe how the people were feeling at each point.
Thursday 19th November - inverted commas
https://classroom.thenational.academy/lessons/to-explore-punctuating-speech-first-c9j30c
Friday 20th November - features of a newspaper
https://classroom.thenational.academy/lessons/to-identify-the-features-of-a-newspaper-report-6rv30r
Week 4 - lessons from BBC and Oak National
Monday 23rd November
Features of a newspaper report - follow the link below, watch the video and complete the activities using a piece of paper and a pen.
https://classroom.thenational.academy/lessons/to-identify-the-features-of-a-newspaper-report-6rv30r
Tuesday 24th November
We will be writing a newspaper when we are back in school so it's really important that you know the key features!
https://classroom.thenational.academy/lessons/to-identify-the-features-of-a-newspaper-report-6dh3cr
Wednesday 25th November
An important part of writing a newspaper is including what people have said about the incident. These are called quotes and they are written using inverted commas to show when someone is speaking.
https://classroom.thenational.academy/lessons/to-explore-punctuating-speech-first-c9j30c
Thursday 26th November
Expanded noun phrases - we are working on making our descriptions more exciting by describing our nouns in more detail!
https://www.bbc.co.uk/bitesize/topics/zwwp8mn/articles/zp937p3
https://classroom.thenational.academy/lessons/to-explore-expanded-noun-phrases-6hh36c
Friday 27th November
Fronted adverbials
https://classroom.thenational.academy/lessons/to-explore-the-functions-of-fronted-adverbials-60u68e
https://www.bbc.co.uk/bitesize/topics/zwwp8mn/articles/zp937p3
https://www.bbc.co.uk/bitesize/articles/z62ckmn
Weeks 5 and 6
These next two weeks we will be writing and editing our newspaper reports. Below you will find some additional tasks on the key features of newspaper reports. You will also find a research challenge!
3. We are going to be researching, taking notes and presenting our ideas about why Iceland is such an amazing place to visit. Use the links below to:
Take key notes about what here is to do in Iceland - choose at least 3 things to explain.

Summarise key facts about the country (e.g. Where it is and how many people live there.)

Use your facts to create a quiz for your families at the end!

Finally use all your facts to write a presentation that you can read out your families to persuade them to visit Iceland. Your presentation should last for at least a minute and you could use your tablet to show pictures or videos while you speak!
This term we are learning about the Romans. We will be learning:
How they invaded other countries including Britain.

Why they came to Britain.

The power of the Roman army.

The life of the rich Romans compared to the poor.

The impact of the invasion on Britain.

The revolt of the Celts and Boudicca.
Use the resources and videos below to complete the following tasks
Draw and label the equipment used by a Roman soldier. Explain what each piece of equipment was and why it was important.

Use your research skills and the text below to create a leaflet all about Julius Caesar. Why was he famous? What did he do? How did he die?

Design a poster about the lives of Romans. Make sure to include the rooms inside a Roman villa and their forms of entertainment. This is a project we will be working on in class so you could stick too pieces of paper together to make it bigger- it will take us 2 afternoons to take notes and write up our ideas. Draw some pictures of each thing and explain how the Romans enjoyed themselves.The powerpoint below is what we are using in class.

How did the Roman invasion change Britain? Use the resources below to draw and explain 5 different things that the Romans did for us (e.g. Roman Numerals.) Again this will be one of our projects for the end of the half term so I want you to design a double page of information including....
5 inventions the Romans brought and how they changed our lives today

Explain how our lives would be different without the Romans

Drawings and pictures to grab the reader's attention

5. Write a diary entry as Boudicca during her revolt against the Romans. What did she inspire the Celts to do? Did they win? What happened?
Miss Earp's WAGOLL layout for the wealthy Romans project: