Year 4
Maths
In Maths we have enjoyed learning about place value and the value of each digit in a number. We have used place value grids and counters to build and compare different 4 digit numbers. These last few weeks we have been learning about column addition and have been working hard to practise this skill and use our understanding to explain some reasoning questions.
English
In English we have been learning about traditional tales and have enjoyed reading the book 'Grimm Tales' by Phillip Pullman. We have looked at the descriptions of settings and characters used in this book which has helped us to plan and write our own fairytales!
Autumn 2
Maths
In Maths this half term we have enjoyed learning about the formal methods for addition and subtraction. We have used place value grids again to see how formal addition calculation works and what happens when a column makes more than 9 - we have to carry! We have done the same with subtraction and now we understand when and how we need to borrow!
At the end of the term we started learning about multiplication and the 6 times table. We are looking forward to learning about this more in January!
English
In English we have loved learning about our new book - Arthur and the Golden Rope. We had such a fun time meeting Professor Browstones (who looked strangley like Miss Earp!) and asking him all sorts of questions about the artefacts inside his vault. In fact, we entered his competition to win a place to go inside his vault. We wrote him a persuasive letter explaining why we deserved to be chosen and what artefacts we would like to see the most. Guess what - we were all invited to visit! It was an amazing room - there were so many treaures from around the world and we even saw a pink, squishy brain!
We have carried on reading the story and have found out that the Professor's grandson, Arthur, lives in a small village in Iceland. One day, a large, black wolf attacked the town and we did some drama to explore the feelings of the townspeople at this time. From this, we wrote some fantastic newspaper reports that we have edited and published this week - Miss Earp is very proud!
Times table Rockstars!
In year 4 we are very competitive when it comes to times tables! We love challenging each other on TTRS and trying to win more coins to build our characters. Some children in our year group are so fast that they are rock heroes - this means we can answer 60 times table questions in less than 1 minute! WOW!
Creative Curriculum
In Science we have been learning all about our teeth and why they are so important. We enjoyed using playdoh to build animal and human teeth so we could compare them. Finally, we read a book called 'If I had animal teeth' where we learnt how our lives might be different with rattlesnake or great white shark teeth! We used our new learning to write a letter to Miss Earp persuading her why we should be allowed to change our boring, old human teeth to cooler (and sharper!) animal teeth!
In Autumn 2, we started learning about the digestive system and the different organs that are part of it. We helped Miss Earp to make our own digestive system using tights to represent the small intestines and a bag of juice and food to represent how the stomach mushes and breaks down our food. It was so much fun!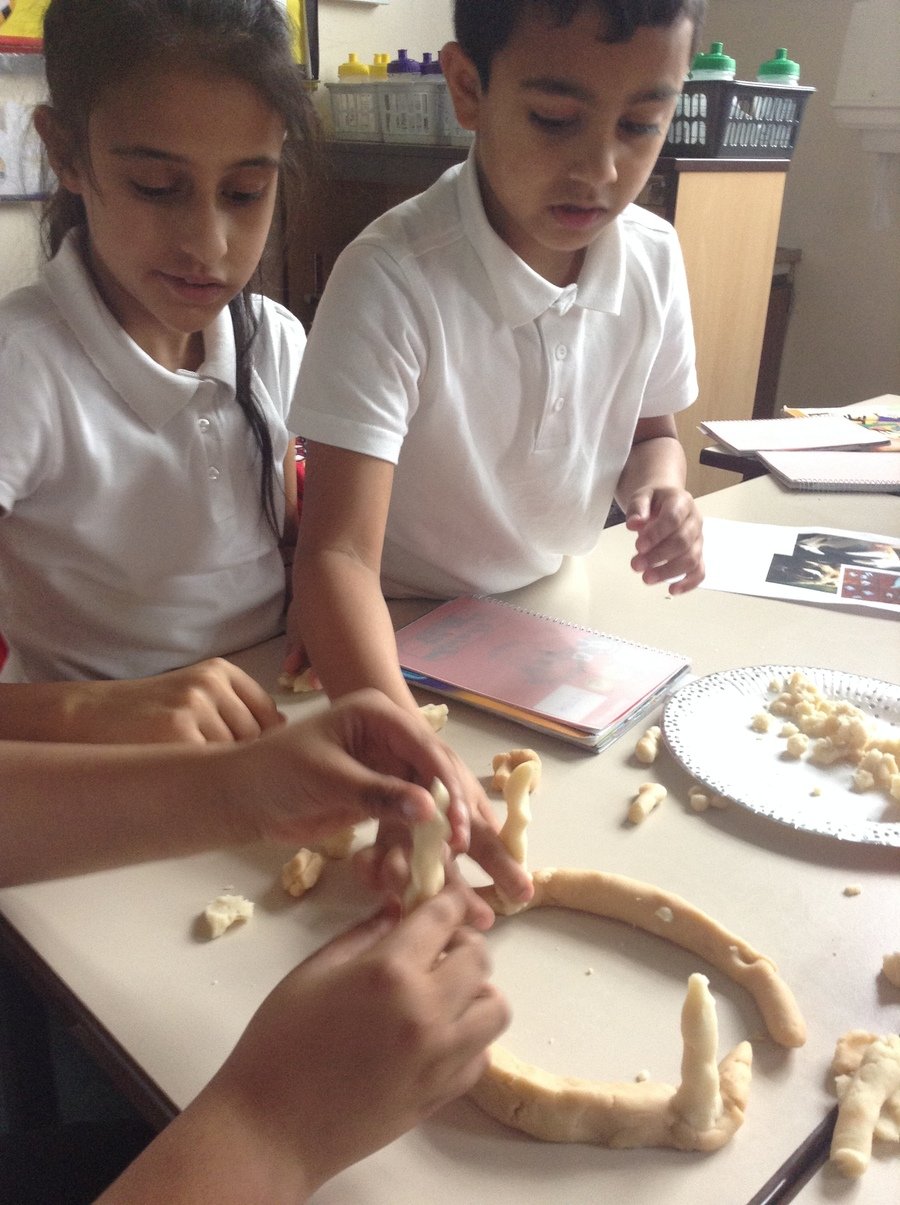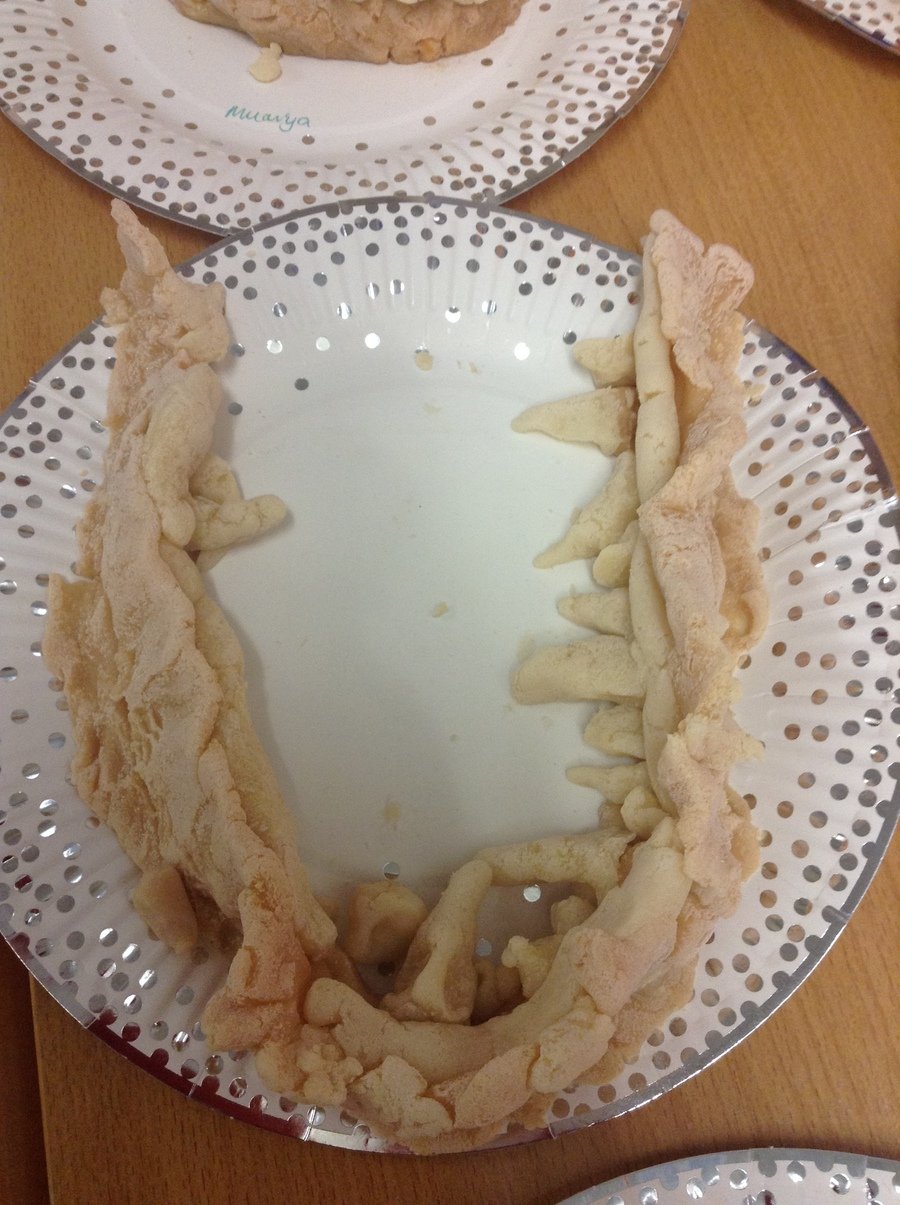 In History we have been learning all about the Romans and the weapons they used to fight and invade other countries. We have enjoyed making our own roman shields, practising some battle formations and then using our experiences to write a diary entry about our day as a Roman soldier!
In Autumn 2 we learnt about what the Romans did for us which helped us to prepare for our assembly. We used what we had learnt to teach the rest of the school about the important inventions created by the Romans such as law, roads, drains and central heating! Some children even did some extra research about how Roman roads were made and why they were so important then and now.