One Britain One Nation
One of our Curriculum Days for PSHE was One Britain One Nation. This was all about understanding the British Values of democracy, individual liberty, rule of the law and mutual respect and tolerance of different faiths and beliefs.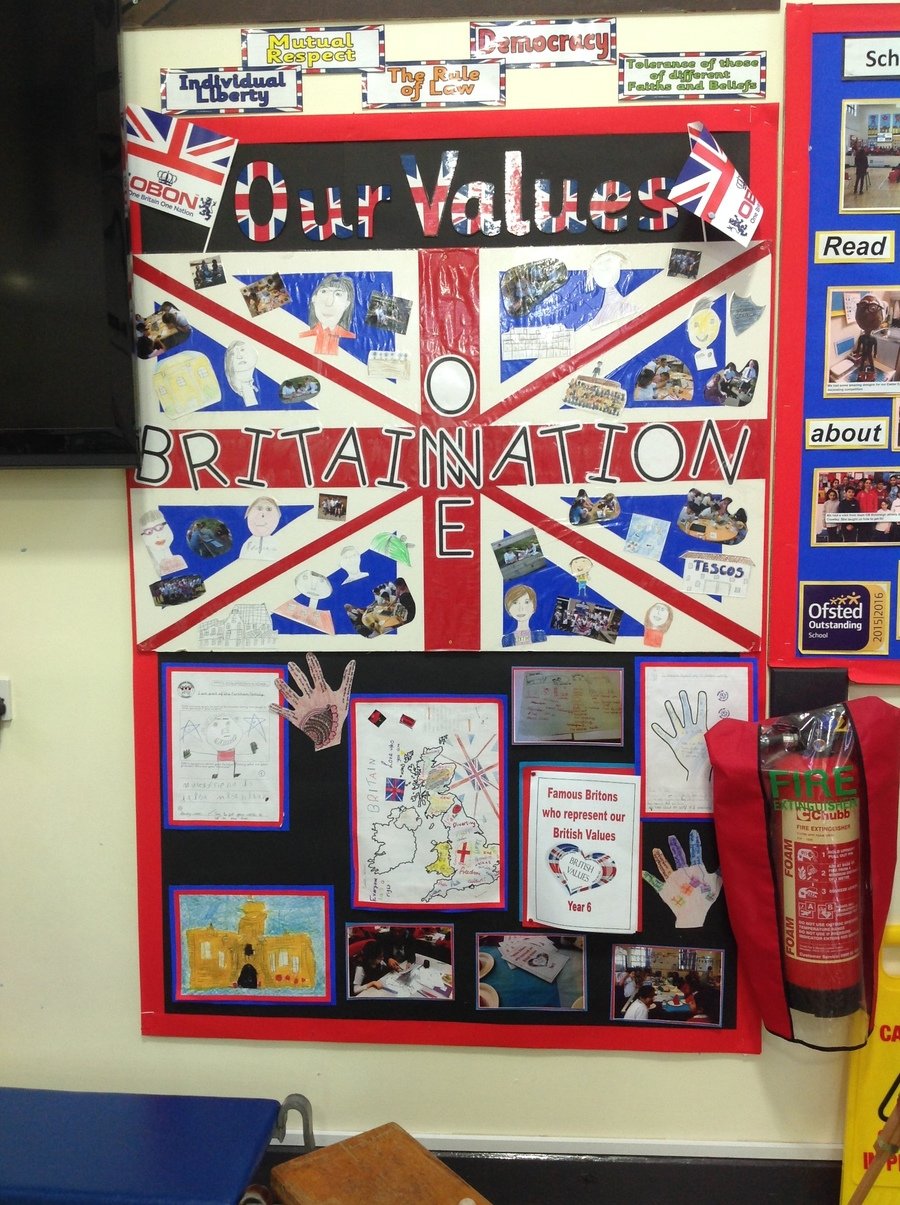 All the children were involved in different activities such as:
Learning about how the parliament system works
Learning about British heritage
Having a tea party
Learning about different beliefs
And lots more.
A parent's workshop was held and parents were invited into classrooms to see various activities. A final assembly was done to share and celebrate our community and living in Britain.