Healthy Minds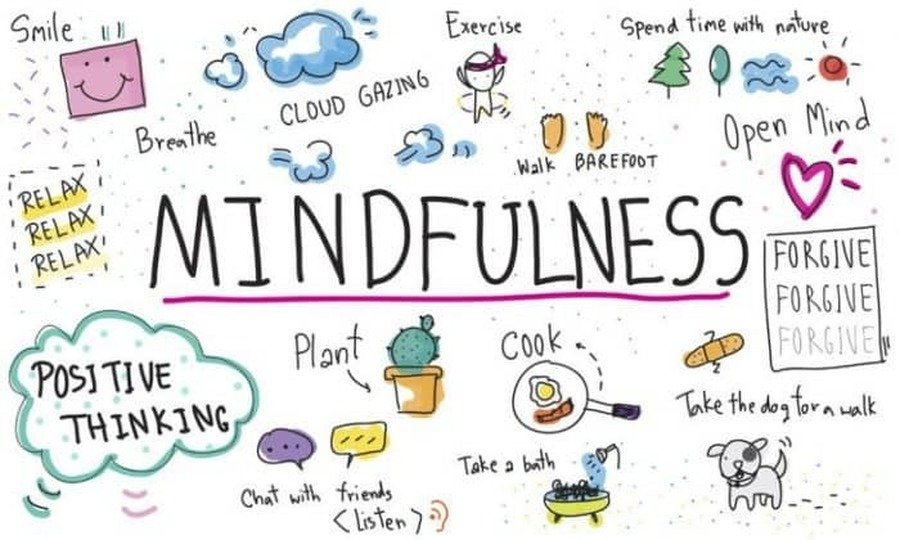 During this time, you may be feeling bored, frustrated or lonely. You may also feel low, worried, anxious, or be concerned about your health or that of those close to you.
Everyone reacts differently to events and changes in the way that we think, feel and behave so it's important that you take care of your mind as well as your body.
Here are some activities to help keep you feeling positive.
The Power of Kindness Calendar.
Use the kindness calendar to think about the importance of being kind. You can record daily acts of kindness on the calendar and review what you have achieved at the end of each week. There are 10 activities to help you get started but you can add your own.
My thoughts and feelings booklet.
Use this booklet to help you gather your feelings about what is happening and to chose appropriate strategies that may help you feel happier.
Please take the time to read this newsletter which has plenty of useful resources to help prevent boredom during lockdown.
Other sources of advice on mental health and wellbeing
- Children and young people can access free confidential support anytime from Government-backed voluntary and community sector organisations by:
texting SHOUT to 85258

calling Childline on 0800 1111

calling the Mix on 0808 808 4994
- Children and young people can also find online information on COVID-19 and mental health on the Young Minds website.
- For support with an eating disorder, children and young people can ring Beat's Youthline on 0808 801 0711.
- The Think Ninja (freely available and adapted for COVID-19) app educates 10-18 year olds about mental health, emotional wellbeing and provide skills young people can use to build resilience and stay well.
- Rise Above (adapted for COVID-19) website aims to build resilience and support good mental health in young people aged 10 to 16.
- The SEND Gateway is a good source of information for professionals, containing resources on responding appropriately to children and young people with SEND with emotional wellbeing needs.
Free course for parents, carers and children.
In partnership with the University of Reading, Future Learn is offering a free e-learning called
"Covid-19: Helping Young People Manage Low Mood & Depression"
On this course, young people, parents, carers, teachers, and other professionals can learn helpful, practical techniques to cope with low mood and depression during the lock down period and beyond.
You'll examine how to help young people structure their day and improve sleep and diet and you will cover the following topics:
·Practical advice on structuring the day and promoting healthy habits
·Helpful family communication to keep conflict to a minimum
·The importance of modelling and self-care
·Tips on managing your thoughts and your feelings
·Using this time as an opportunity for developing resilience
The course will be available online here for two weeks from 4th May 2020 and takes just two hours to complete.
MIND Mental Health
Advice and support to support mental health issues and promote awareness.
0208 215 2243
www.mind.org.uk
Here is a book which has been published to help parents explain the Covid-19 outbreak to their children. Please take the time to share this book with your child and explain the importance of what they are doing by staying at home.
Supporting children's mental health - Harold's Daily Diary
Harold the giraffe is posting daily Ideas for creating routines and the different things that children (supported by parents/carers) can do to keep happy and healthy – including looking after their emotional health. This is going down really well, particularly with younger children. One of our SCARF-using schools has even used it as the basis for a virtual literacy lesson.
Support for parents and carers
We've increased the amount of content on this new part of our website. This now includes sign-posting to online safety resources as well as ways of helping children cope with anxiety caused by COVID-19's impact.
Staying Safe Online resources
A new online package of support for teachers to use themselves or to share with parents who are now at home with children. Includes:
1.
Practical advice and guidance about keeping children safe online
2.
Resources to teach children to be safe online – drawn from our own bCyberwise resources and those produced by CEOP
(Child Exploitation Online Protection)
3.
Guidance on keeping children emotionally healthy – balancing time online and offline.